Our instrumentation accessories compliment our measurement solutions
In addition to the primary instrumentation technologies needed in industrial processing operations, Accutech Instrumentation offers a wide selection of instrumentation accessories. From digital indicators to signal transmitters/conditioners/alarms to PID controllers, our instrumentation accessories provide the needed components to ensure fast, efficient start-up and reliable operation in your fluid management processes.
Accessories
Accutech Instrumentation offers a comprehensive selection of instrumentation accessories from some of the most trusted brands in the industry including Precision Digital, Absolute Process Instruments and Dwyer.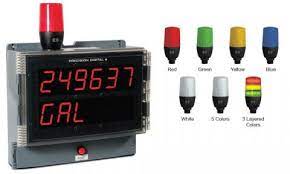 Contact a Dedicated Accutech Representative
Accutech has developed an extensive product offering through partnerships with industry leading manufacturers. With extensive experience in compressed air and fluid processing, count on us to meet your needs while improving your facility's operation and efficiency.